The architectural style of Nueva Andalucía is a combination of innovative trends, contemporary architecture, functionality, technology and glimpses of the Mediterranean character. However, there is one type of design that predominates in this luxurious area of the coast of Malaga. The houses have a contemporary architectural approach and are mainly white, with a predominance of straight lines.

There is an absence of ornamentation. They usually have large windows and other glass surfaces, bright, open spaces, and chrome or steel finishes. Occasionally, there are examples of super-luxury villas where these designs are made warmer by incorporating wood or stone elements.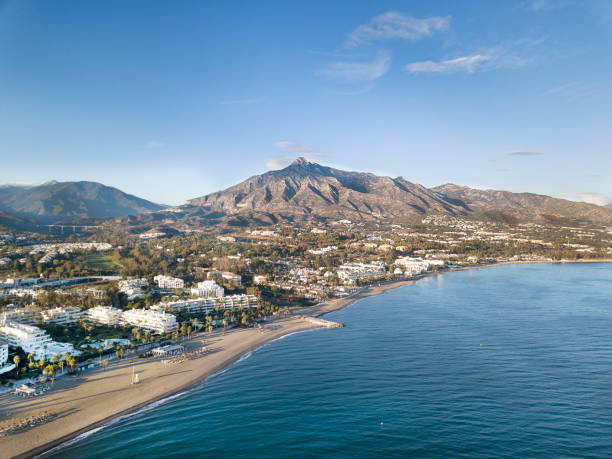 Contemporary architecture in Nueva Andalucía
Those wishing to purchase property in Nueva Andalucía Marbella can choose from a wide range of properties of the highest standard. There are plenty of options, from plots to make your ideal home a reality, to new properties, or older homes that have been completely renovated.

Until a few years ago, homes with a clear Mediterranean villa style, whitewashed façades and terracotta finishes prevailed. The evolution of architectural styles resulted in ultra-modern designs, lacking, in some cases, a certain softness or human touch. This trend lasted for more than ten years with minor changes and innovations. Now, elements of traditional Mediterranean and Andalusian design are being reintroduced in many newly built luxury villas.
Rather than a return to past canons, it is a fusion of two very distant styles, which has produced some interesting and attractive examples. Nueva Andalucía is an area full of architectural gems of all kinds, from the most classical to the most avant-garde. Now, the new creations seem to want a touch of individuality, personalisation and character. However, not at the complete expense of the linear and minimalist look that's the hallmark of luxury and exclusivity.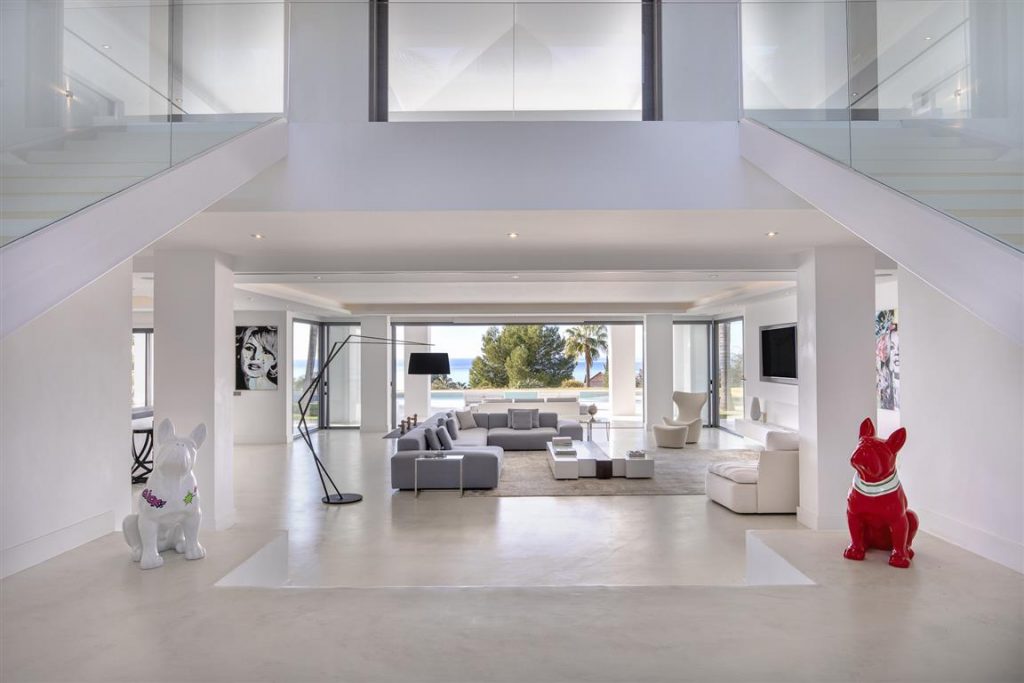 Fusion of styles in Nueva Andalucía
The fusion of styles goes to show that a luxury home must have its own personality. This is compounded by the common denominator in many dwellings in this area. It consists of an avant-garde aesthetic style, which makes use of the most modern technologies to provide comfort and safety.

Without renouncing the character and identity of Mediterranean homes, many new constructions incorporate panoramic windows and infinity pools. The modern inspiration goes beyond a traditional white house. Now, the counterpoint comes with the use of dark wooden or stone columns. This provides a balance with a warm, Mediterranean touch against the sophistication and coldness of the avant-garde minimalism.

That said, there are designs and types of homes to suit all tastes in this part of the coast of Malaga. This enclave offers, like almost no other, magnificent views of the mountains and the sea. Golf courses are dotted amongst the luxury developments and the fairways are lined with flowers, hedges and palm trees. If you wish to purchase a property with a contemporary architectural design orany other style in Nueva Andalucía, please contact us.