Marbella and the Costa del Sol are currently positioned as two of the best places for remote working in the province of Malaga.
According to data from the Spanish website Libre Mercado, the number of people working from home in Spain has increased by a staggering 216.8%, with the figure growing from 900,000 to more than 3 million people in the past year alone. And whilst these figures undoubtedly go hand in hand with the new business models being pushed to address current challenges, it might also be worth considering whether this way of working is perhaps here to stay.
What is the current state of remote working in Spain and how are towns adjusting to this new way of working?
The south of Spain, and particularly towns like Marbella, is generally recognised by international travellers as a truly special place to be. Not only does the region boast hours of hot sun, delicious cuisine and top leisure facilities, but the quality of life is second to none, with its vast open spaces, parks, gardens, safe streets and low population density.
So, it is hardly surprising that Málaga and other towns on the Costa del Sol have developed special plans for remote working. One example is Málaga Workbay, which promotes the creation of centres offering the basic services for online workers to work or run their business. These centres aim to facilitate remote working by providing internet connectivity, co-working spaces, meeting rooms and even business advice for administrative tasks, such as obtaining a residence permit or registration with the local town hall.
This commitment to digitally transforming their services and providing the ideal conditions for remote working will undoubtedly be not just an economic boost for the Costa del Sol, it will also bring social and cultural benefits too.
Remote working on the Costa del Sol offers an enhanced life experience
Increasingly more workers have the opportunity to work from home. But whilst the present circumstances have a lot to do with this, it is also a combined result of the incessant march of technology, the ever-improving ability of new generations to manage their time and the fact that more and more locations are being planned and designed with remote working in mind. In fact, towns like Marbella are seeing a sharp rise in demand to adapt and improve outdoor spaces and terraces for this very reason.
The ability to carry your office around in your pocket was doubtlessly already on its way with the arrival of the smartphone, videoconferencing and high-speed internet, but the current situation has only served to speed up this transition around the world.
Furthermore, this transformation has coincided with another form of social change, as increasing numbers of people were already deciding to move from large cities to quieter, calmer areas to enjoy a more peaceful life with less stress. The option to work from home was already a reality for many people, but who could have thought that it would soon become necessary for so many people.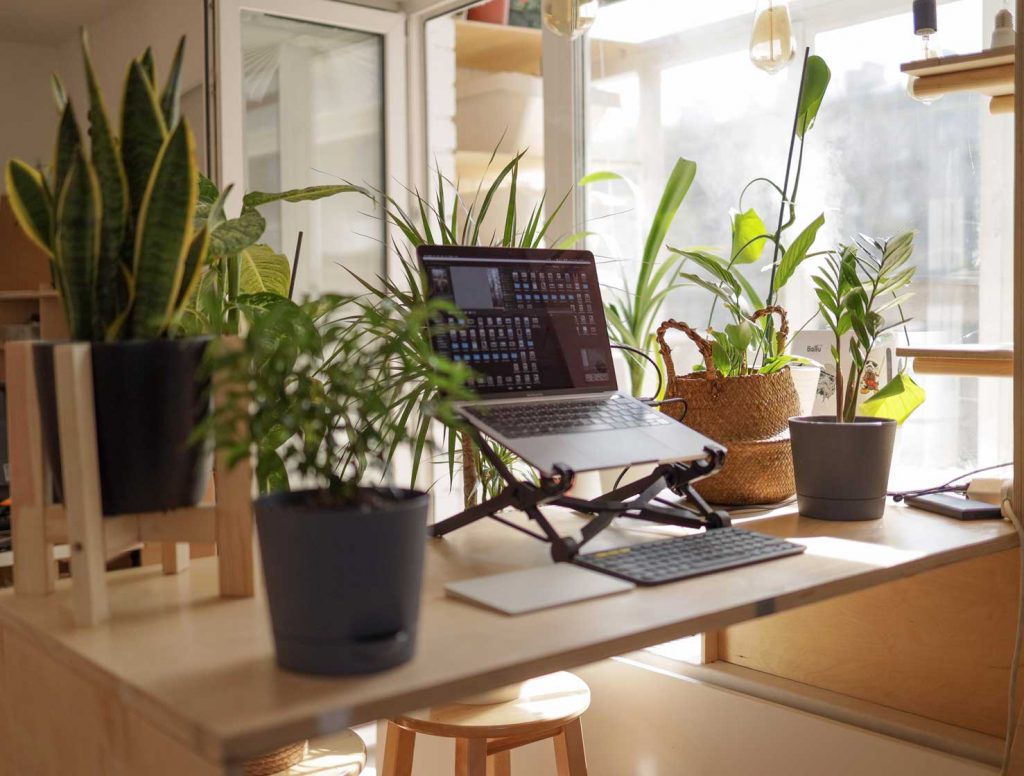 What are the benefits of committing to innovation and development?
It will be unsurprising that the destinations that stand to gain the most will be those that are able to quickly adapt to this new reality and provide the necessary services to make remote working easier on the Costa del Sol.
In fact, Google is already looking at the province of Málaga with a view to investing around $650 million over the next five years. The tech giant's proposal to establish a cybersecurity centre of excellence here will be just one more reason for the Costa del Sol to become one of the best places for remote working in Europe and even the world. Similarly, initiatives like Our Space Coworking, based in Marbella and Dubai, are emerging to offer services that help further the area's digital development. And these co-working spaces do not just provide shared working spaces but also help to promote networking and develop new initiatives.
The age of the digital employee has only really just begun but will continue strongly over the coming years. As a result, the property sector on the Costa del Sol will almost certainly see an increase in sales as demand increases for high-end housing, second homes and long-stay holiday rentals.
At FM Consulting Realty Group, we are committed to marketing properties with a focus not just on the needs of future owners but also on promoting multifunctional spaces that can be adapted as needs change.
From now on, the definition of properties in Marbella and on the Costa del Sol will be increasingly linked to the new needs of owners who, alongside rest and relaxation, will also be looking for versatility and functionality in their second homes.
Clearly, the enhancement of bright spaces that provide a true sense of well-being has in turn led to a need to adapt indoor and outdoor spaces, not just for shared workspaces or co-working areas, but for individual properties too.