In recent years, there has been strong demand for Luxury homes on Marbella's golf courses. The luxury property market has not felt the consequences of the successive global economic crises. On the contrary, clients looking for luxury homes and golf in Malaga have always been willing to pay for high-end properties and land near somewhere they can practice their favourite sport.
Luxury homes on Marbella's golf courses
Playing golf in Malaga is an experience desired by thousands of golfers from all over the world. This has made Marbella's golf courses some of the most prized in Europe. Many of those who come with this intention are here to stay, either for long periods of time or to reside here permanently. But what are the advantages of buying luxury homes on golf courses in Marbella?
An exclusive and private community
The first major advantage is that you enjoy a totally gated, exclusive community that maintains your privacy at all costs. The residents of this area seek tranquillity, high quality of life and beautiful surroundings. The fact that their neighbours are seeking the same is a plus.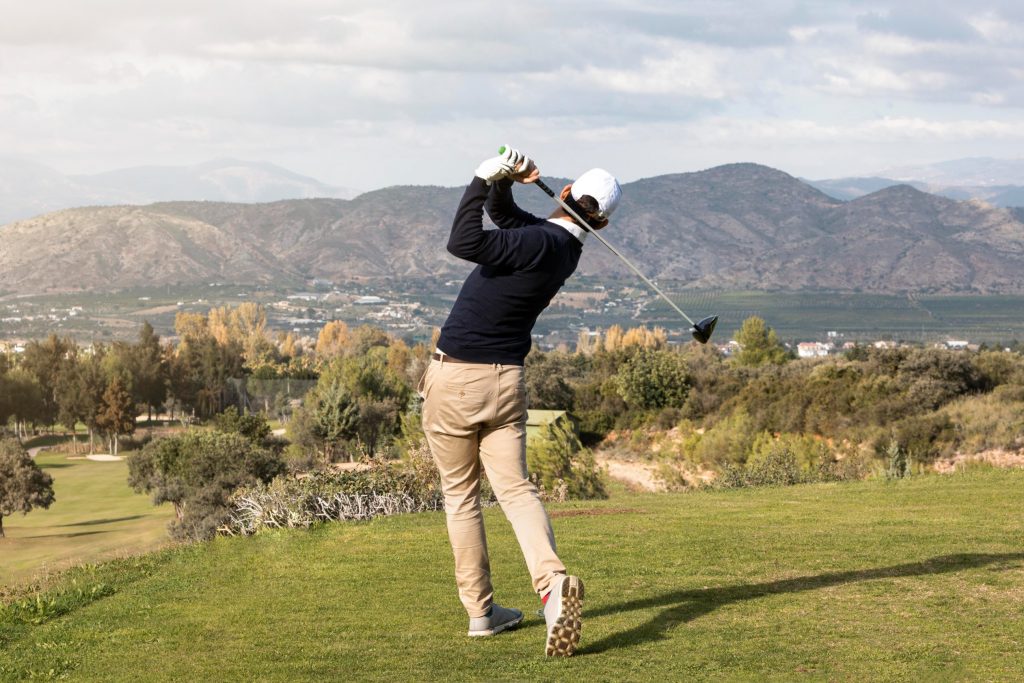 Perfect for golf lovers
Those who love golf know how important it is to have good facilities. It's important to try new courses, see different designs and face new challenges. However, having a golf club close to home is an almost unbeatable experience. Many people are willing to pay large sums of money for this privilege. The success of new construction projects in Marbella, the sale of second-hand homes and the acquisition of plots of land in the area are proof of this.
An exceptional environment
Who wouldn't like to live surrounded by palm trees gently swaying to the rhythm of the sea breeze? The area's abundant flora and fauna coexist with the homeowners in the residential areas close to the golf courses in Marbella.An idyllic lifestyle with a Mediterranean atmosphere and some touches of that Andalusian identity recognised all over the world.
Low noise levels
Living in such a location guarantees the absence of noise. If you want a quiet life, the environment of this whole area is unequalled in that respect. We won't notice any maintenance work or activity carried out on the golf course. Rest and well-being are guaranteed.

In short, the demand for luxury homes on Marbella's golf courses is on the rise. They attract large numbers of people interested in living in an exclusive place where they can practice their passion. Are you interested in buying a property and enjoying your favourite sport at any time? Call us! We are a property company with more than 30 years of experience in the sector and we can help you find what you are looking for.